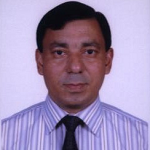 By the name of Almighty Allah,
I would like to inform that  SALAMN DEVELOPMENT PVT LTD, Recruiting Licence # RL-1118 is the most efficient, 
sincere, truthful, effectual & qualified vocational training institution in training started his journey at the end of 2006 & trained the Un-skilled Bangladeshi workers to skilled in different types of trades. We are always tried to maintain the international standard quality in un-skill, skilled training and
safety training for the workers to work in overseas. Last 3 years, we have produced more than 3000 skilled workers and recruited them to different types of reputed construction companies in Singapore Market.
Our companies management team and instructors/Supervisor are truthful sincere and all experienced in this sector.
Thanks and Regards
(Md. Farid Khan)
Managing Director